Join us on a bike odyssey through the historic backroads of beautiful Columbia County in NW Oregon – June 16, 2018.  The Columbia Century Challenge will once again showcase both a Century Plus and a Metric Century Plus.  The Century Plus will feature 7,200ft of elevation gain, the Metric Century Plus will feature 5,000ft of elevation gain.  For more detailed route information click here
Columbia County features some great, bicycle-friendly backroads, from rolling roads through the old Oregon timberlands to farm roads through the open fields and pastures along the Columbia River, plus the unpaved historic Crown-Zellerbach trail (17 miles of which will be featured on the ride as an option for those choosing either the Century Plus or the Metric Century Plus). Add charming rural towns, and you have the perfect backdrop for a fun and epic bike ride and an instant classic!
ADDITIONAL EVENT DETAILS (TO BE UPDATED SOON)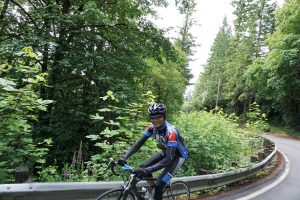 QUESTIONS?
If you have any other questions, please email Paul at info@cyclecolumbiacounty.com or call 971-225-6090
OUR SPONSORS