Vernonia, Oregon here we come! 
Registration is happening soon  for
the 2024 Columbia Century Challenge.
See you June 8!
Welcome to the Columbia Century Challenge!
Presented by NW Natural and Cycle Columbia County 
We could not have asked for better weather this past June 10th.  The sun shared its rays, and the clouds provided such excellent shady coverage. All had fun, even with a few hiccups. We appreciate all participants, volunteers, donors, sponsors, and most importantly, this year's planning committee comprised of Leticia Juarez Sisson, Paul Barlow, Andrew Bauer, and William Blank.
Thank you all again for joining us, and see you in 2024!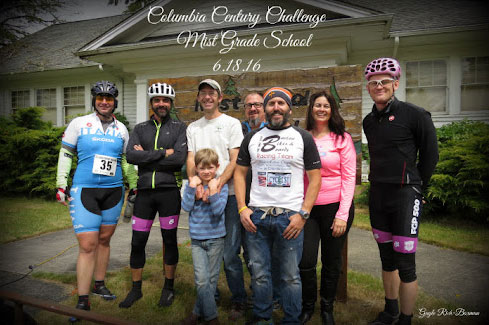 Since 2016 Cycle Columbia County has worked hard to share with cycling enthusiasts all the challenging roads, trails, and beauty that Columbia County has to offer. Our goal is to put Columbia County on the map as a prime recreational cycling destination and keep participants coming back for more! As a local nonprofit, we are reinvesting funds raised into our communities with additional cycling opportunities, bike repair stations, future trail improvements, bike racks, signage, safety education, and more. By hosting the annual Columbia Century Challenge, it is one way to showcase all that our cities and towns have to offer.  To participate in our ride click on the register button below.
Columbia County features some great, bicycle-friendly back roads, from rolling paved roads through the old Oregon timberlands to farms,  alongside open fields and pastures and the majestic Columbia River.  Add charming rural towns, and you have the perfect backdrop for a fun and epic bike ride and an instant classic!
Sign up today to get registered!